Hi – I'm Samantha.  British Voice Artist and Audio Actor.  Head of my own broadcast-quality sound studio, hoarder of vintage frocks and super-fan of 70's sitcoms.  
I help creatives, production companies and designers create great audio that really connects with their audience. 
And during this current pandemic, I've worked remotely with the BBC, Games Workshop, Audible and many other companies around the world – all from the comfort of my studio.
BBC-trained and with broadcast experience on both sides of the mic, I've got a lifetime of experience creating award-winning narration, audio drama and commercials for companies around the globe.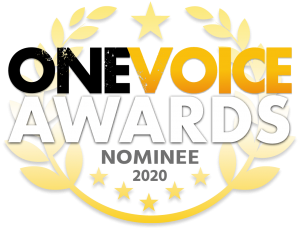 I could be the perfect voice for you - take a listen.